The track of Castellarano hosted the penultimate round of the Prestige Italian MX Championship.
Nicholas Lapucci immediately found a great feeling with the Emilian track, in fact he set the fastest time in thbe time practice. His excellent performance granted him the pole position. Federico Tuani got the seventh best time in his group.
Lapucci's start of the first moto was simply perfect, in fact he took the lead shortly after the first moments. Nicholas opened up a solid gap over his main rivals courtesy of an incredible rhythm and won the heat. Federico faced a tough start but worked his way up till the 11th position.
Race2 was successful once again for Lapucci; the perfect feeling with the circuit was crucial for his flawless race. Nicholas pulled away at the start and never let the leadership go till the chequered flag. Tuani's race was positive too as the rider conquered the eighth place.  
These two victories allowed Nicholas Lapucci to win the fifth round of the Italian Championship and take the lead in the championship standings.
Hakon Osterhagen was in Cingoli as he took part in the first round out of three of the 125cc Italian Championship. Hakon was the star of the race by being the fastest in the free practice as well as in the qualifying session.
Osterhagen was the protagonist of both heats and thanks to this great performance was also the overall winner and conquered the Championship leadership and red plate.
Next appointment with the Fantic Factory Maddii Team is scheduled on June 26th at the English track of Matterley Basin for the opening of the 125cc European Championship and EMX250.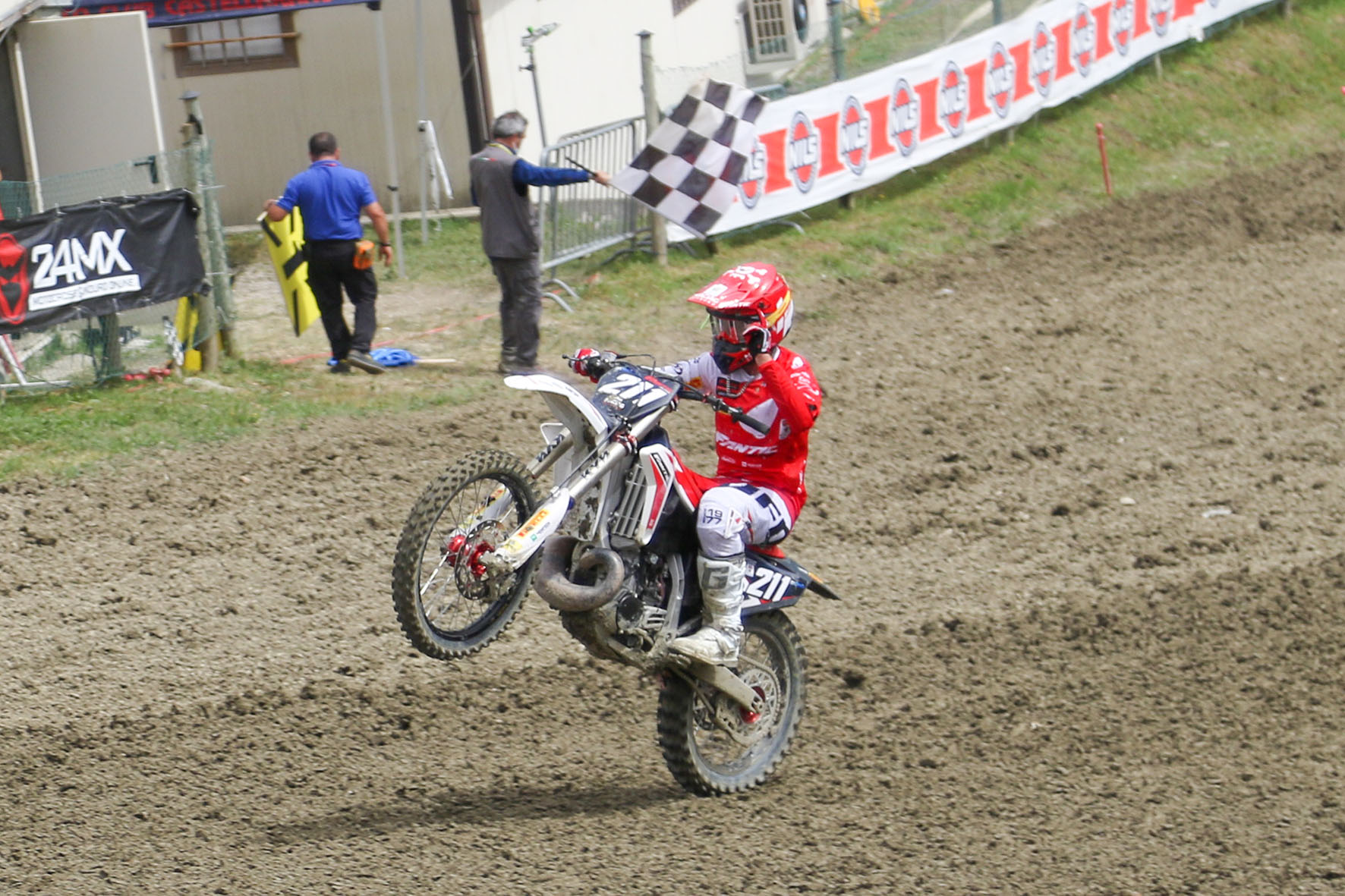 Marco Maddii: "It was a perfect weekend for our team. Both Nicholas and Hakon were perfect and showed how fast and determined they are. The results achieved allowed them both to be championship leaders and come home with the red plate. With these excellent performances we hope to achieve great results at the European Championship next week".