Your call - Our technical response
Research and Development
Parts and people always in motion

Research and Development
Markets and design are always in motion. The range of products made by Meteor Piston and Caber has grown exponentially in the recent years. We daily receive requests for new parts from all over the world. We assist customers for every kind of projects: from a new ring, piston or cylinder for a new engine concept to a new aftermarket replacement kit. Every new item is subject to a full R&D analysis processed by our engineers following a detailed workflow that takes into account the overall elements of our products design.
It is not just a new part we make. The research for a new project always involves the best technical solution to reach the expected performance. Whenever the result of our analysis tells that a new processing, a new technology, a new material or a new coating would be preferable, we work out the technical solution and optimize all possible investments and research to get it done.
You call, we listen to you. Markets and industries are in development and never stop. Every day our customers face new challenges and ask for assistance for their ideas to become real: in case of pistons and rings for brand new engines, in case of technical upgrades for improved performance, in case of problems solving, in case of quality spare parts alternative to low-cost parts available on web market places.

Smart Workflow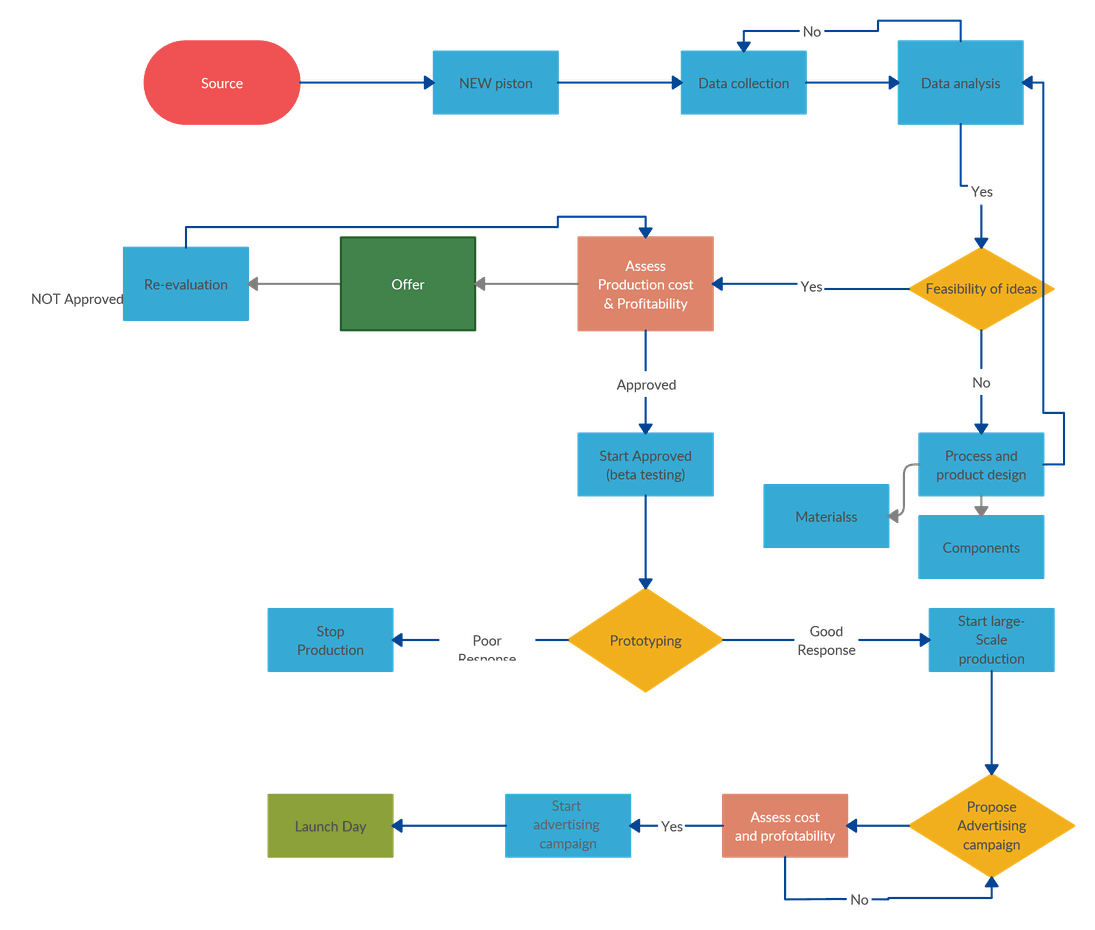 BRAND NEW PROJECT
UPGRADE/PROBLEM SOLVING of an EXISTING PRODUCT
FEM ANALYSIS
3D VISION SYSTEM FOR CYLINDER HEAD CAPTURE AND COUPLING
REVERSE ENGINEERING
FACTIBILITY, COSTS AND TIME EVALUATION
RAW MATERIAL ANALYSIS, COMPONENTS SELECTION
PROCESS DESIGN
MOLDING TOOLS AND FIXTURES DESIGN
PROTOTYPING
AFTERSALE ASSISTANCE
Dear Ladies and Gentlemen,

I would like to request the following prototype quantity of piston rings...

— Dipl. Eng., CEO of a

model aircraft engines company
Dear Antonio,,

According to the raider our engine is smooth and solid trough RPM range having more then enough power and at the same time pulls like a bulldozer from the starting gate, out of the corners and on the up-hill sections.

— Vladimir

Racing Team Manager
You call, we listen to you.
Markets and industries are in development and never stop. Every day our customers face new challenges and ask for assistance for their ideas to become real: in case of pistons and rings for brand new engines, in case of technical upgrades for improved performance, in case of problems solving, in case of quality spare parts alternative to low-cost parts available on web market places