The team's riders for the new 2021 season were presented on the day of the first round of the Internazionali d'Italia Motocross Championship in Riola Sardo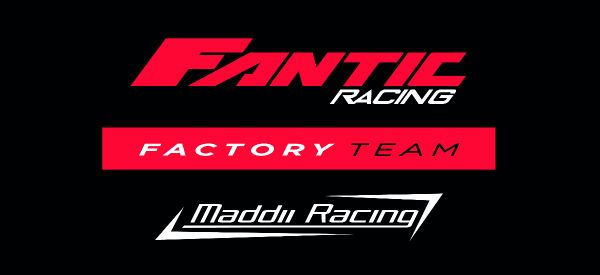 The collaboration between Fantic Motor and the historical Tuscan team captained by Marco and Corrado Maddii continues.  All riders of the Team Fantic Factory Maddii Racing have been presented and for this season they will take part in the European MX Championships.
Marco Maddii's statement: "We are very happy and proud to present the 2021 team with the official support of Fantic. The company is doing its utmost to support us on everything our team needs. Our challenge in the 250 class is ambitious, we want to be the protagonists with the 2t and we are all motivated to do our best. The team is made up of young and very strong riders. Lapucci and Osterhagen can be protagonists and try to compete for the top positions in both the European and Italian championship. Max Spies will try to do well in the EMX250 and in the Adac championship, Federico will be among the best in the 250 2-stroke. Matteo Russi and Pietro Salina will work to improve and seek good results.
After the great victory in the European 125 Championship of 2020, Corrado and Marco Maddii have decided to bet on two young riders: Hakon Osterhagen and Matteo Russi.
Norwegian rider Hakon Osterhagen immediately showed what he is made of and he dominated the first round of the Internazionali d'Italia 125 class with a double victory.
In addition to the commitments in the European Championship, the team will take part in the Italian Championship.
Ready for a new season! The next appointment is scheduled for Sunday7th March, for the second round of the Internazionali d'Italia MX in Alghero.