The line-up of the team led by Marco and Corrado Maddii is outlined, the partnership with Fantic Motor after the excellent result acquired in 2020 with the victory of the 125 European Championship is expanding to aim for other successes.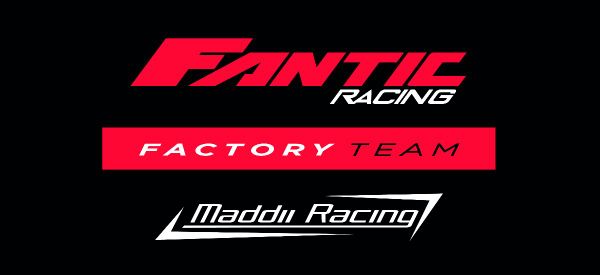 The Fantic Factory Maddii Racing Team will take the 250 2-stroke to the track in the EMX250 European Championship against the 4-stroke. The riders chosen for this adventure are Nicolas Lapucci, reigning Italian MX1 Champion and the young and talented German rider Maximilian Spies.
Nicolas Lapucci has already raced and won in the last three Arco di Trento races of the past season showing a great feeling with his new bike.
Marco and Corrado Maddii decided to field two very young but very talented riders in the European 125cc Championship, Matteo Russi and the Norwegian Haakon Osterhagen. In this difficult and hard-fought category the team starts with the aim of reconfirming itself at the top.
Federico Tuani, reconfirmed in the team, will try to take home the title of European 250 2-stroke champion after he finished second in 2020. Federico will also take part in the EMX250 alongside Lapucci and Spies always riding the 2 Stroke.
In addition to taking part in the European championship, all the riders will also compete in the Italian Internationals and in the Italian Championship.
Marco Maddii Team Manager: "I am very happy to announce the new team for 2021, we are starting a new adventure with Fantic Motor with great ambitions. Our goal is to fight for victory in the European 125, Emx250 and Emx2t standings. We are energised and can't wait to compete in the European 250 against the 4-strokes. We are working together with our riders to get ready and fit for the first race to be held on February 28 in Sardinia in Riola Sardo"