The historical track of Maggiora welcomed the third seasonal round of the European Championship EMX250. Riders Cornelius Tondel and Hakon Osterhagen showed up at the event proud of the previous excellent results achieved in the Italian Championship. Nicholas Lapucci did not participate in the MXGP race due to some problems with his shoulder.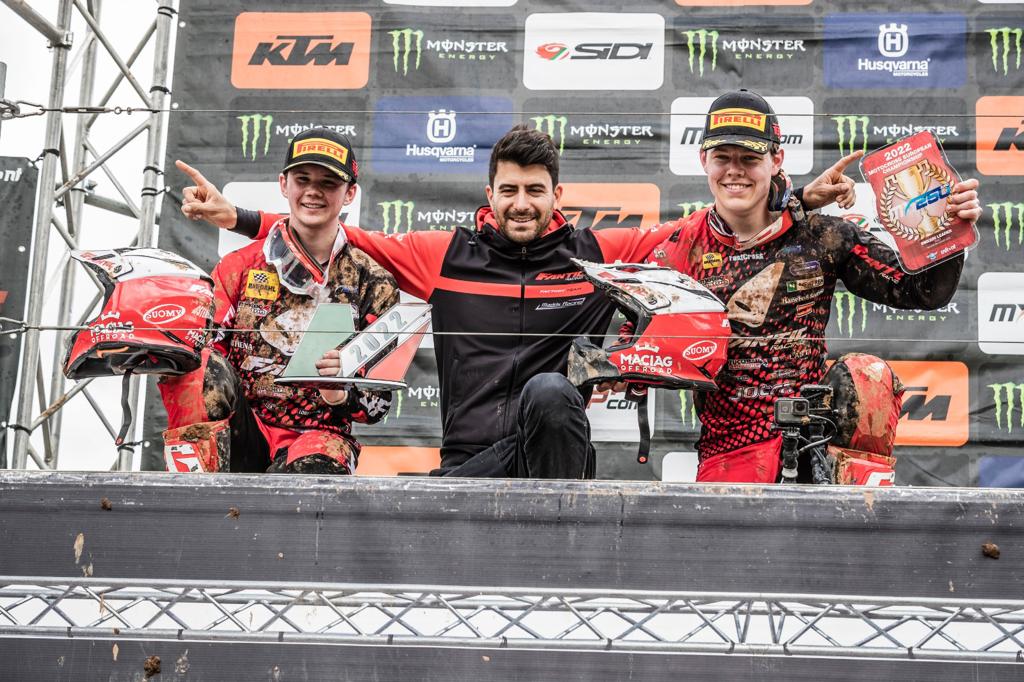 The two young representatives of the Fantic Factory Team Maddii enjoyed the type of ground that features the "Mottaccio del Balmone" circuit.  
Cornelius was the fastest in the qualifying and took the pole position thanks to a record time; Hakon took the sixth place.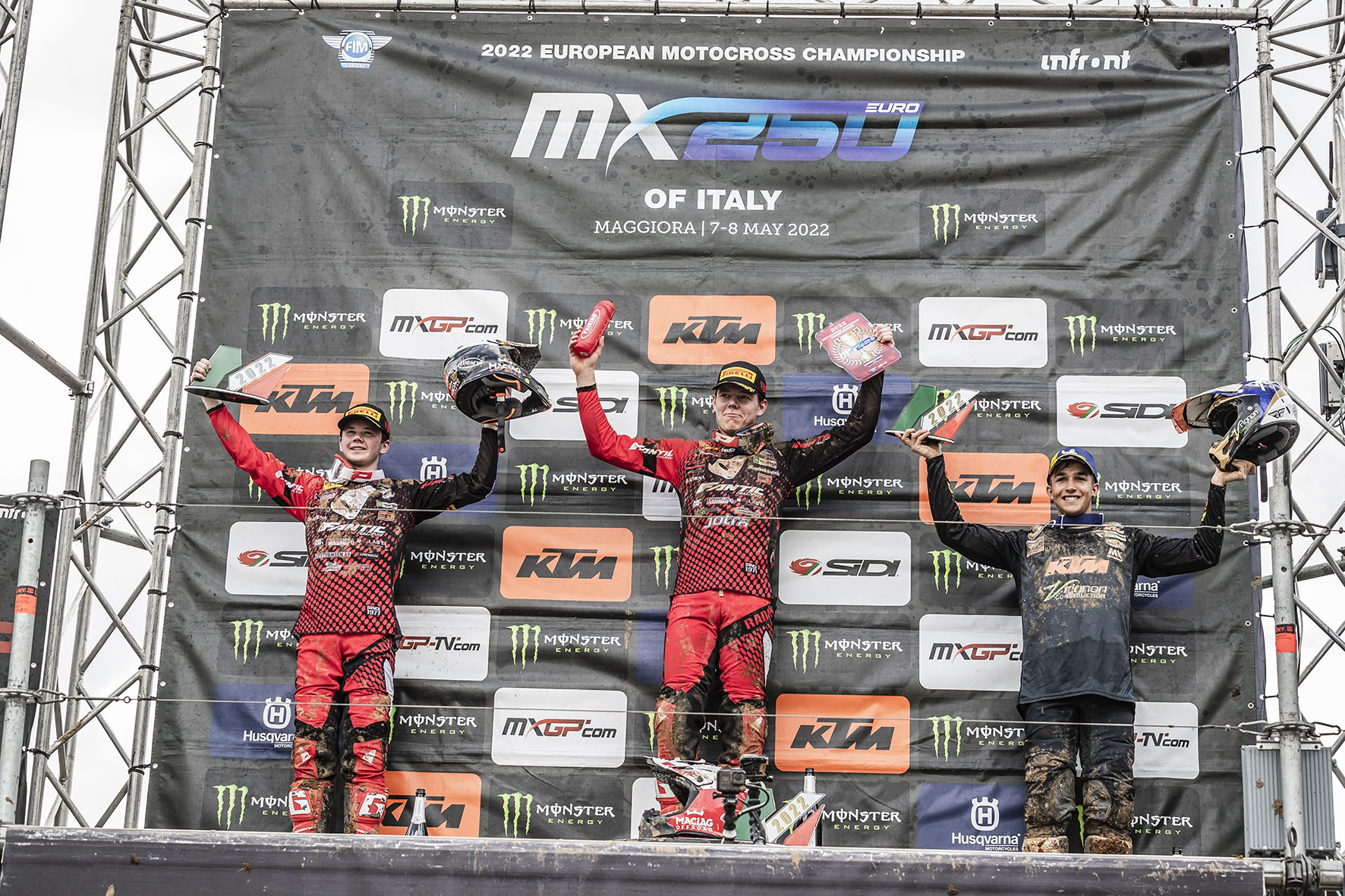 Tondel pulled away at the start of the first moto and as soon as the gate dropped, he took the lead. The Norwegian rider left rivals far behind him and thanks to an unbeatable race pace won the race with a good advantage. Also Osterhagen's performance was very good, in fact the rider started on the right foot and after moving to the fourth place he battled it out for the third position eventually conquering it and ended up the moto with a solid result.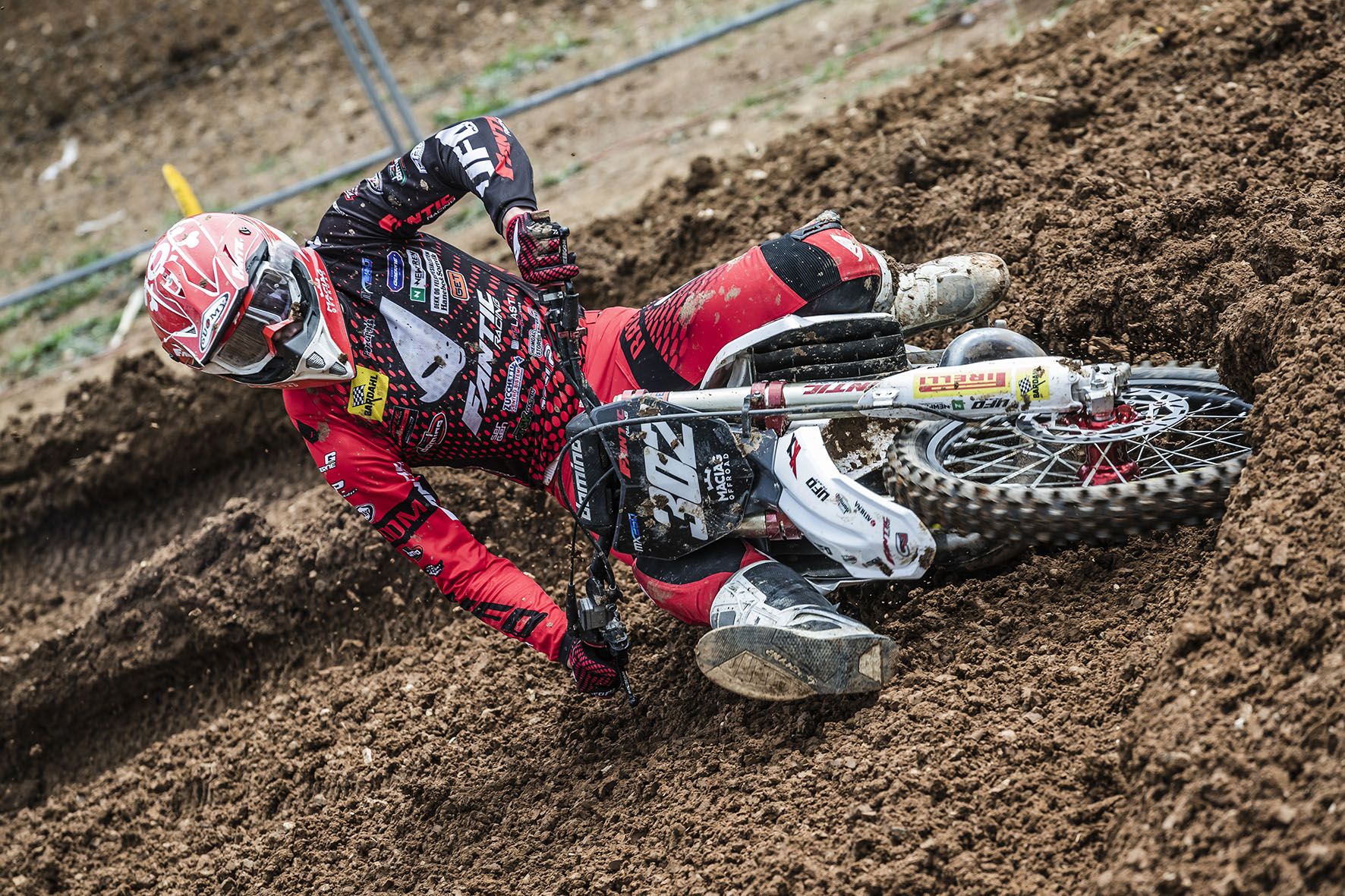 The night between Saturday and Sunday, heavy rain affected the ground of the Maggiora circuit and made it almost impassable.
 Osterhagen was as fast as lightning in race2 and took the lead of the pack right after the start. Hakon got very excited about the tough conditions of the track and after riding the race solo he conquered the victory of the second moto.
Tondel went for a wise strategy and did his best to avoid mistakes. Cornelius took the runner up spot of race2 and came home with the GP victory so he's once again the red plate holder.
The next appointment will be next week for the GP of Sardegna, which marks the fourth round of the Championship.