Third round of the season for the Italian Mx Prestige Championship which took place in Faenza, in the Fantic Factory Team Maddii, Nicholas Lapucci is back in the race after shoulder problems, the young people of the 125 also competing.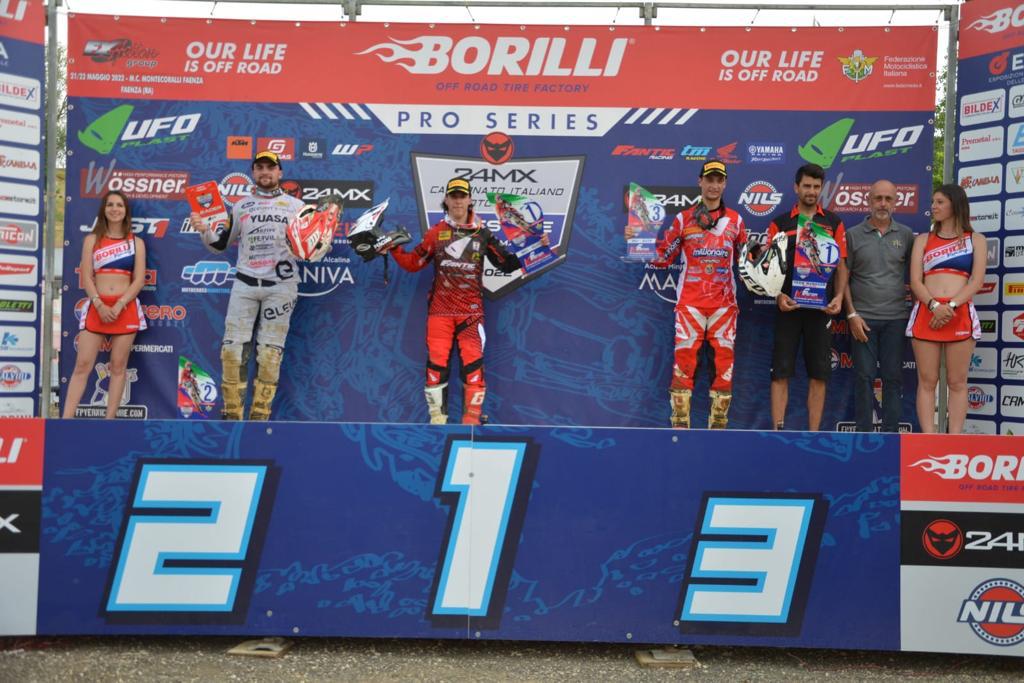 In the Mx1 Lapucci returns to the great and since the first tests he manages to get excellent times, in qualifying Nicholas sets the second best time.
At the start of the first heat Lapucci is unable to make a good start losing some positions, but thanks to an excellent race pace he recovered up to the second final position.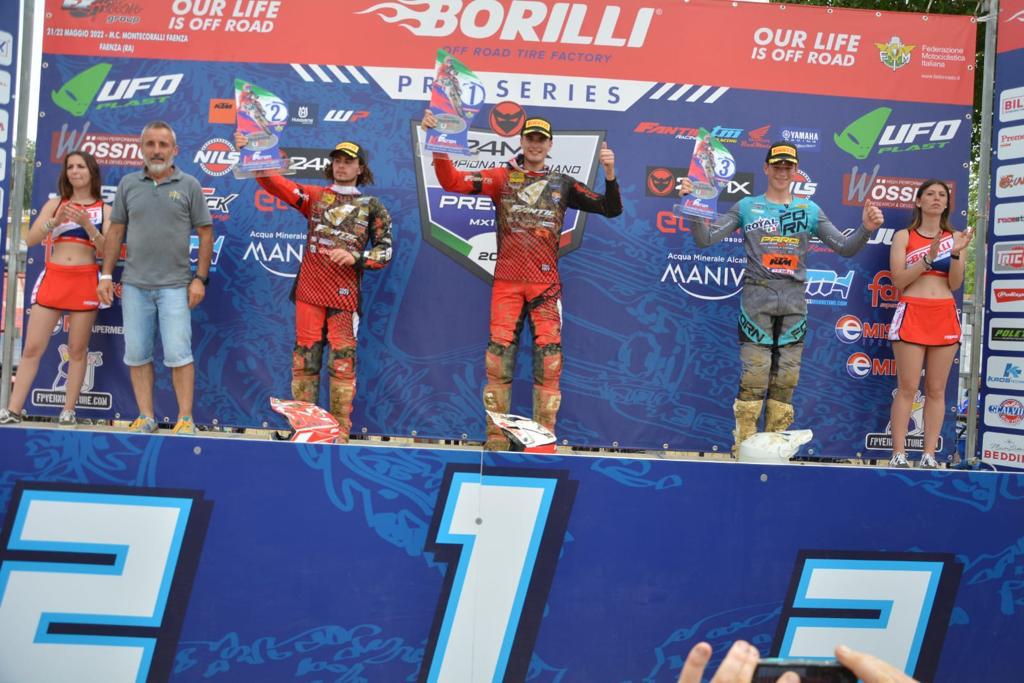 In race 2 Nicholas is perfect at the start, immediately taking the lead of the group and with an exemplary race conduct without making any mistakes he firmly held the first place up under the checkered flag.
Thanks to these two excellent results Nicholas Lapucci takes home the first step of the podium.
In Mx2 Osterhagen and Tondel manage to get the first two positions in qualifying of their group.
In race 1, an excellent start for Cornelius who took the lead at the first corner, the strong Norwegian driver had to leave the first position in the middle of the race, finishing in second position. Hakon put in a good performance which earned him fourth place.
In the second heat Tondel made a mistake after a good start that made him lose several positions but thanks to a good comeback he recovered up to fourth place. Osterhagen finished in third place with another solid heat.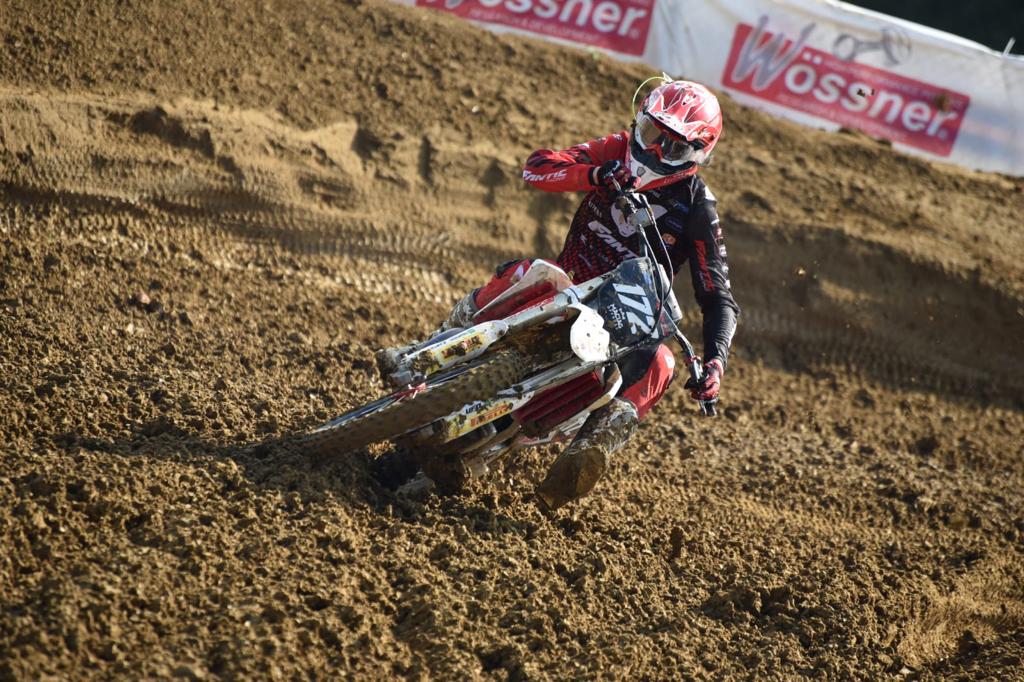 Cornelius Tondel closes on the third step of the podium and Hakon Osterhagen in fourth place, in the overall standings they occupy the second and third position respectively.
Exceptional performance in 125 for Cas Valk and Alexis Fueri, with the Frenchman who scored pole position with the Dutchman in second place.
In race 1 clear supremacy for the two riders of the Fantic Factory Team Maddii who demonstrated a clear supremacy over their rivals. Valk won with Fueri behind him.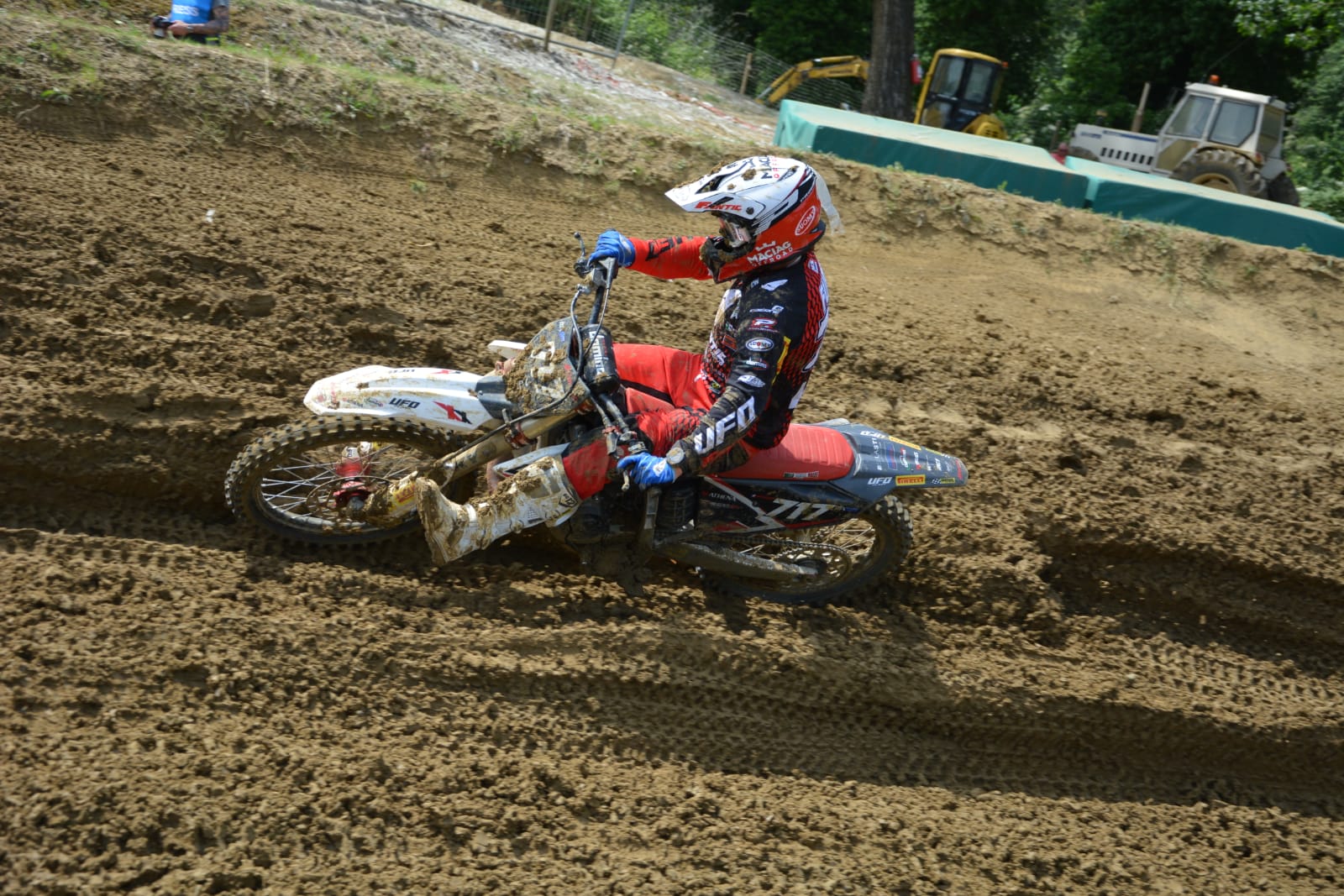 The second heat saw Fueri start in the lead but on the second lap an error made him fall to thirteenth position, Alexis with an exceptional comeback finished fourth. Cas Valk after a shrewd start on the third lap took the lead, winning with a margin.
On the podium of the day Valk climbs to the top step and Fueri is second.