Coinciding with the World Championship in Faenza, the third round of the Italian Prestige Championship took place in Ponte a Egola, Mattia Guadagnini was the protagonist and won the Italian mx2 championship for the second time in a row with one race in advance.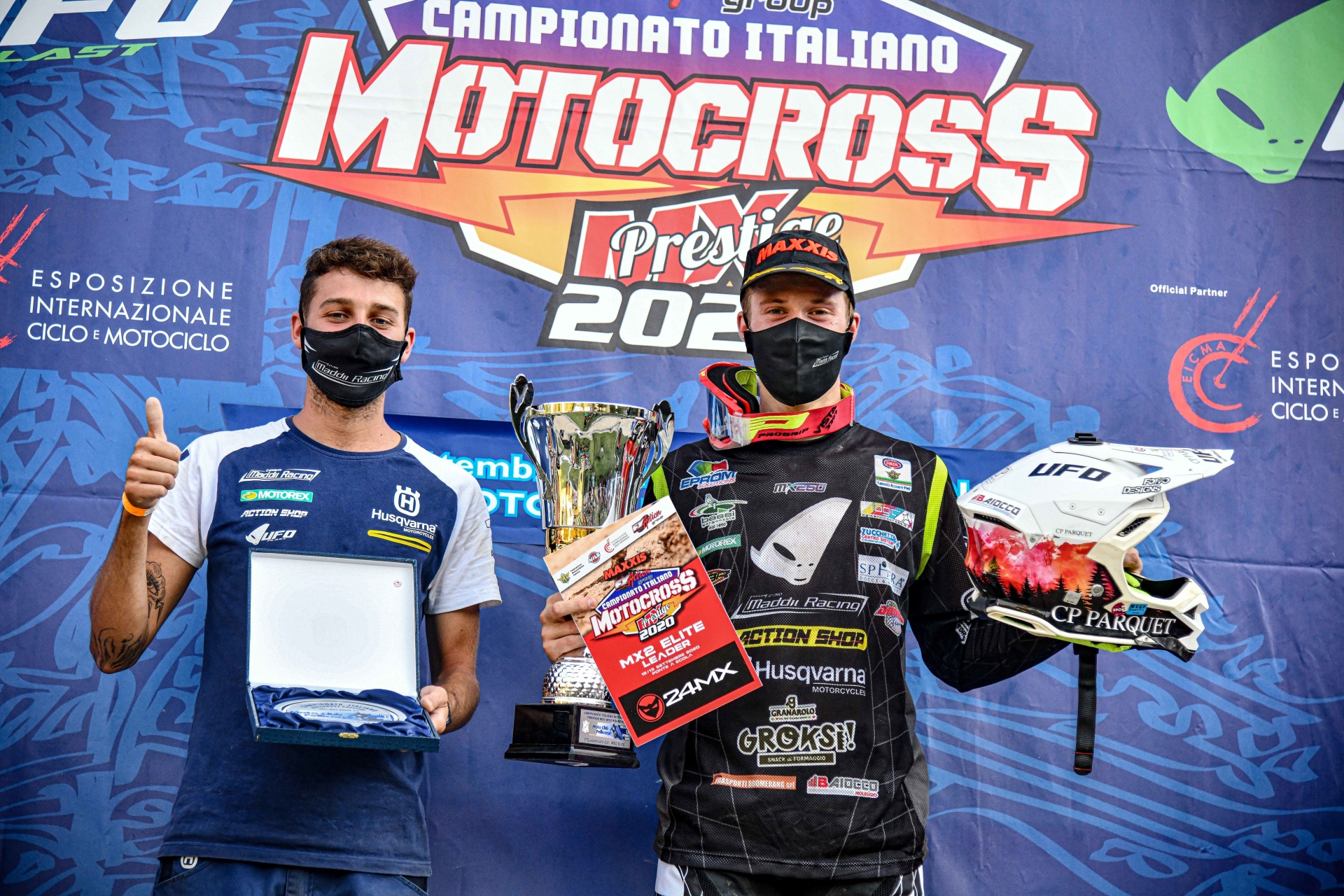 Mattia in the time practice, which are together with the MX1, close in second place overall and first in the MX2.
At the start of race 1 Mattia loses a position and on the first lap passes in third place, Guadagnini manages to get back to second after a few laps and thanks to a super heat Marco Maddii's rider closes second overall.
In the second moto Mattia does not have a good start and at the first corner he passes very late, the strong rider from Veneto did not lose heart and with a good comeback he finished in second place once again.
Thanks to the two excellent results Mattia Guadagnini is second overall and first in the MX2 class.
In the World Championship held in Faenza, Maximilian Spies, we remember that the German rider is only 16 years old and one of the youngest in the race, he continued his apprenticeship in the difficult Mx2.  Spies managed to take his first world championship points.
Next appointment in 15 days for the three European championship races on the Mantova circuit.
Marco Maddii: "This long week of racing ends and we are very satisfied, Mattia in the Italian has shown his value and his speed and now and he is already mathematically Italian mx2 champion with one race in advance, Spies has been very good bringing  home the first world points.  Now we go to Mantua to continue doing well and achieve our goals."