After a three-year absence the Motocross World Championship headed back to the Portuguese track of Agueda, a circuit featured by a red clay-based hard pack ground.


The European Championship EMX250 was back into action for the second round of the season. Tondel and Osterhagen felt comfortable riding on the technical circuit of Agueda and starred since the free practice.
 In the time practice Tondel's performance was impressive and the rider conquered the pole position thanks to a phenomenal time, which was even faster than the MX2 one. Hakon did well too and set the fourth fastest time.
Saturday was action day for the first race of the European Championship. This time a tricky movement of the starting gate misled the Fantic Factory Team Maddii riders; in fact Tondel and Osterhagen got stuck and couldn't pull away with their rivals.
Cornelius worked his way up and moved from the last spot to the fifth place, while Hakon was affected by a crash and ended up 17th.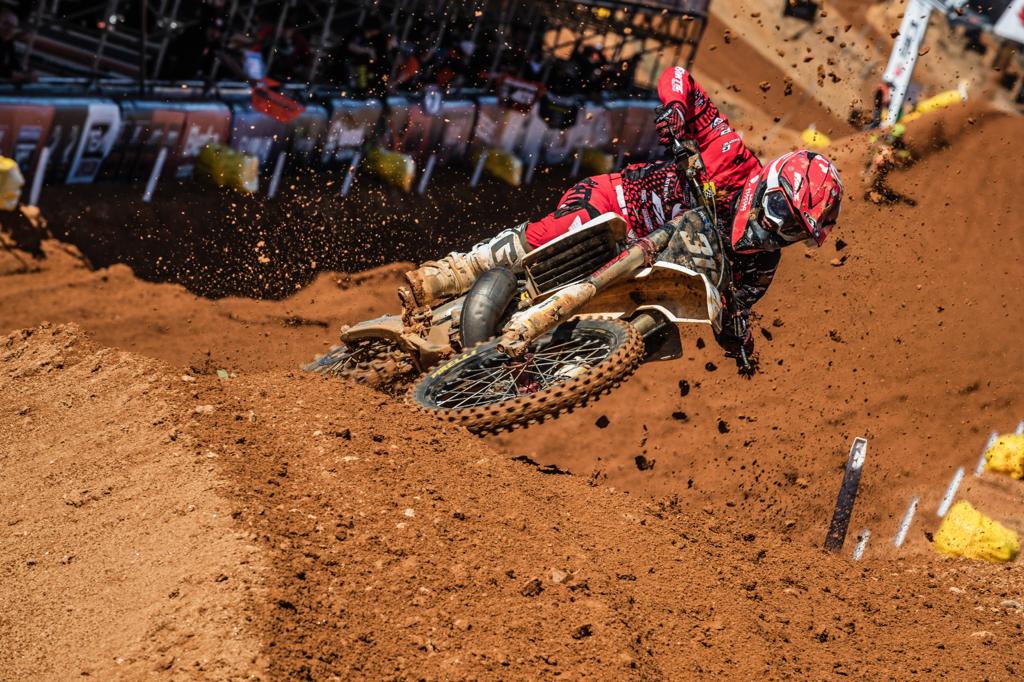 Hakon Osterhagen took the hole shot in the second moto. The Norwegian rider was the protagonist of an amazing race and battled it out with the top riders, but unfortunately he was hit by a rival while fighting for the third spot and eventually classified 16th after crashing.
Cornelius was the author of a solid start and after chasing the race leader for the whole heat, trying to overcome him, classified second.
Thanks to both results Cornelius Tondel conquered the third step of the podium.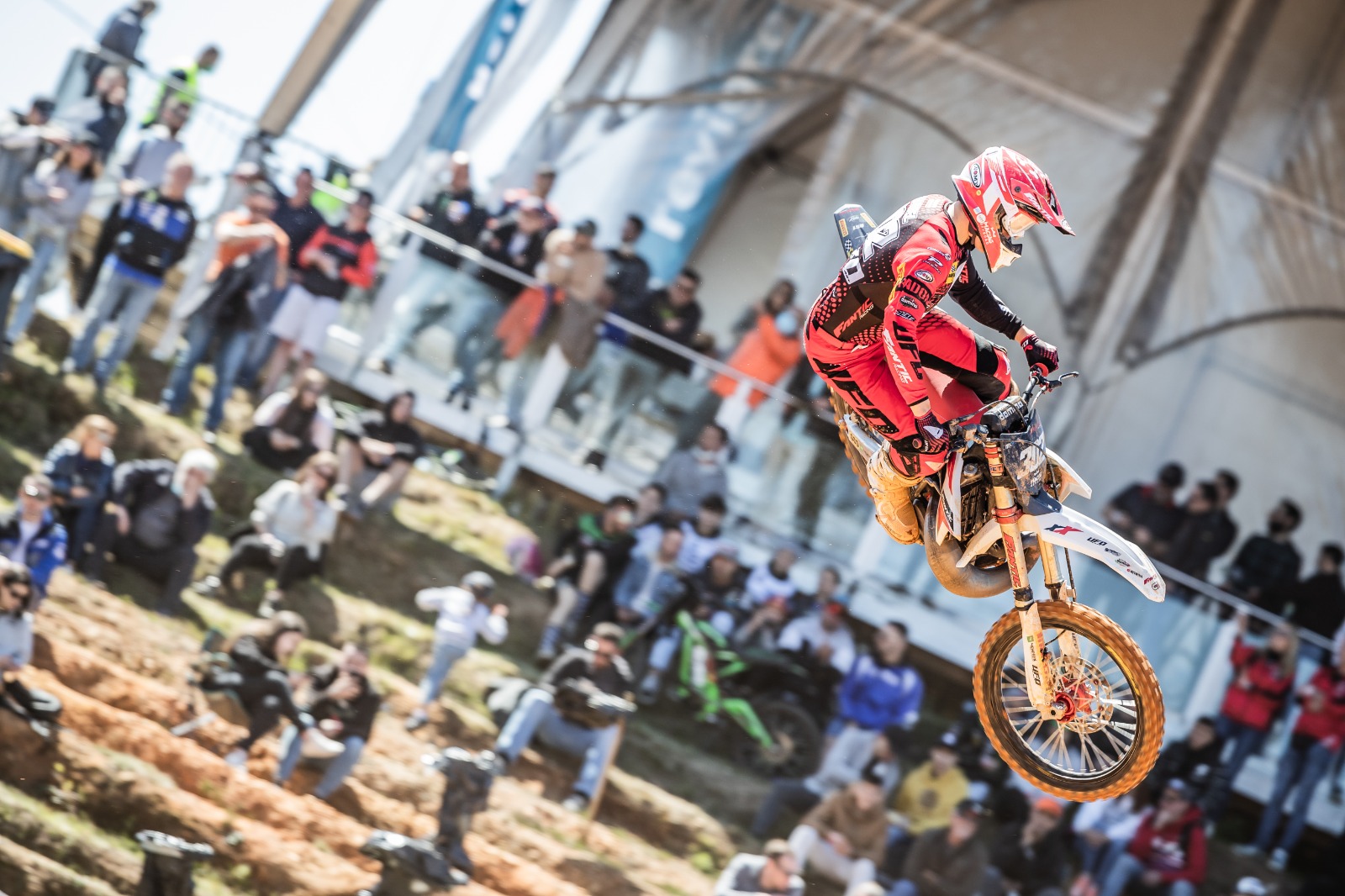 After the splendid achievement in the Italian Championship, Nicholas Lapucci made his debut in the MXGP with the Fantic 450.
Nicholas has been adjusting really well to the new machinery and set the 13th time in the time practice.
In the first lap of the qualifying session Lapucci made a mistake and lost several positions, but the rider was able to make up ground and classified 18th.
Nicholas was the author of a great start in Race1, where he pulled away at the start and stayed at the front. Unfortunately a crash in the first lap compromised his performance, so Lapucci classified 19th.
In the second moto Nicholas pulled away once again and entered in the top-ten right after the first corner, but during the first lap he got off track because of a rival. The tough Tuscan rider had to start all over and worked his way up till the 20th place. 
The Fantic Factory Team Maddii will now head to Arco di Trento, for the second Italian race of the season.