Second round for the Italian MX Prestige Championship which took place in Ponte a Egola in Tuscany, the Fantic Factory Team Maddii comes to this appointment with its three young riders in the MX2 class: Tondel, Osterhagen and Valk and in MX1 Nicholas Lapucci at back after the injury suffered in Arco di Trento.

Unfortunately, bad luck does not seem to give peace to Lapucci who has again injured his shoulder, in the next few days he will undergo checks to understand the extent of the damage.
In MX2 the riders of Marco Maddii have been protagonists since free practice, in qualifying Tondel who holds the red plate of leader scored the best performance, third time for Osterhagen and sixth for Valk respectively in their groups.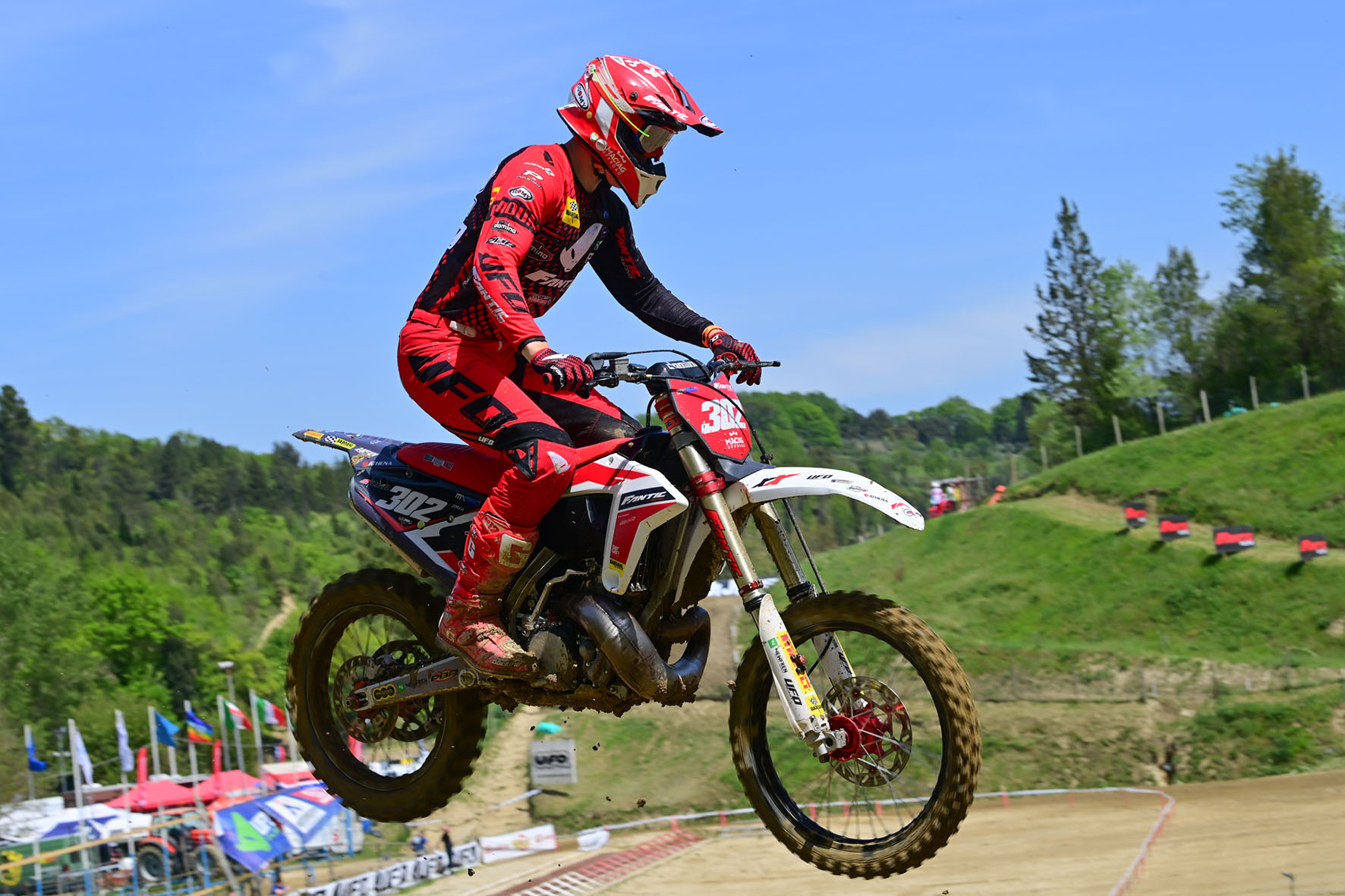 In race 1 a great performance for Cornelius, after a good start he immediately took the lead on the second lap and thanks to an excellent race pace he won with a good margin. At the start, Osterhagen immediately moves to third place and thanks to a shrewd race he maintained his position until the finish line. Cas Valk, thanks to a few too many mistakes, concluded in the rear.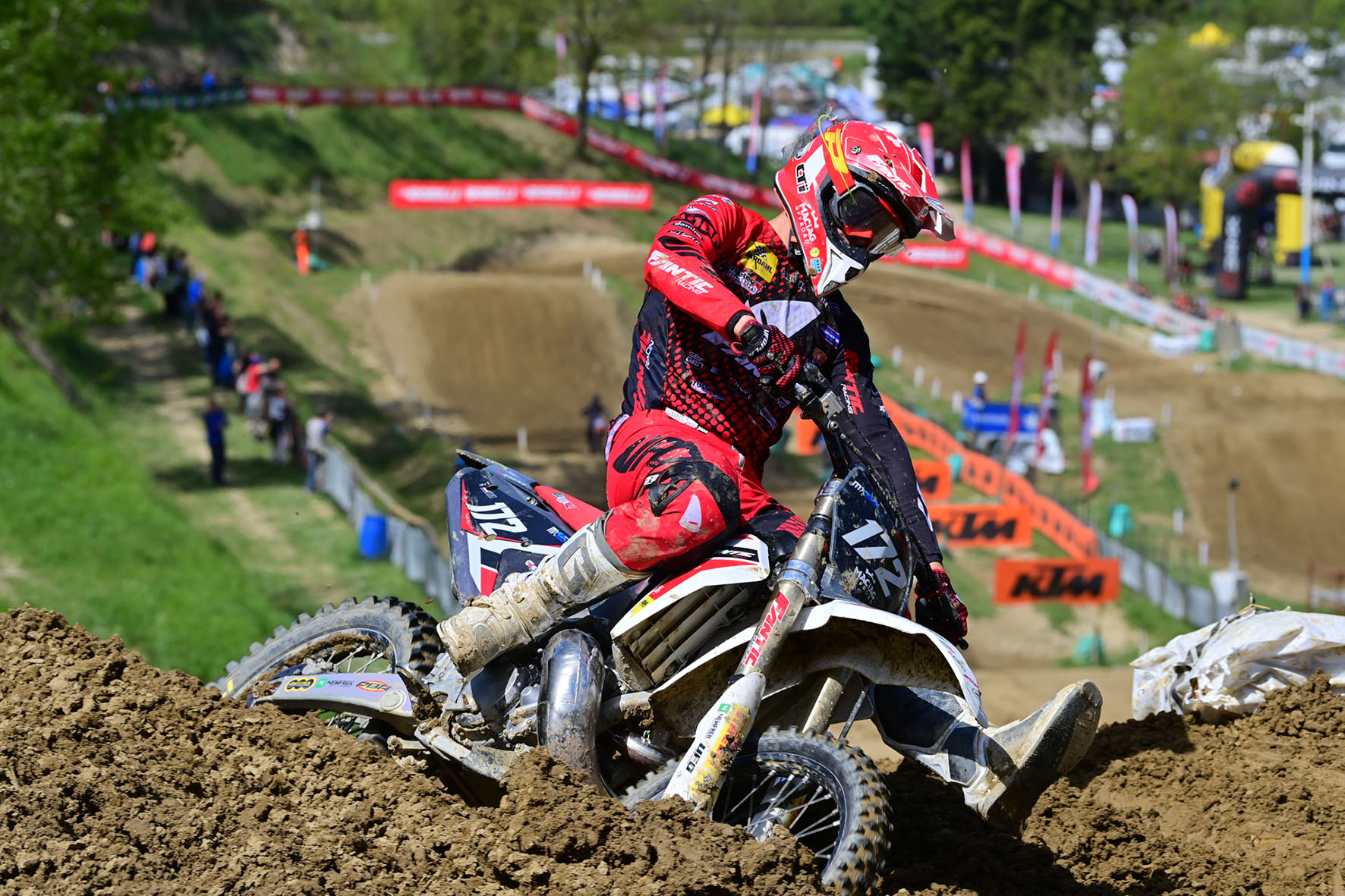 In the second heat the leader Tondel was the victim of a crash that saw him restart from the last position and with an exceptional comeback he finished in 18th place.
Hakon Osterhagen scored a great start and for 9 laps he held firm the first position, giving it up only in the last laps, finishing second. Excellent performance for Cas Valk who followed his teammate throughout the race showing a great feeling with the 250 and finishing in third place.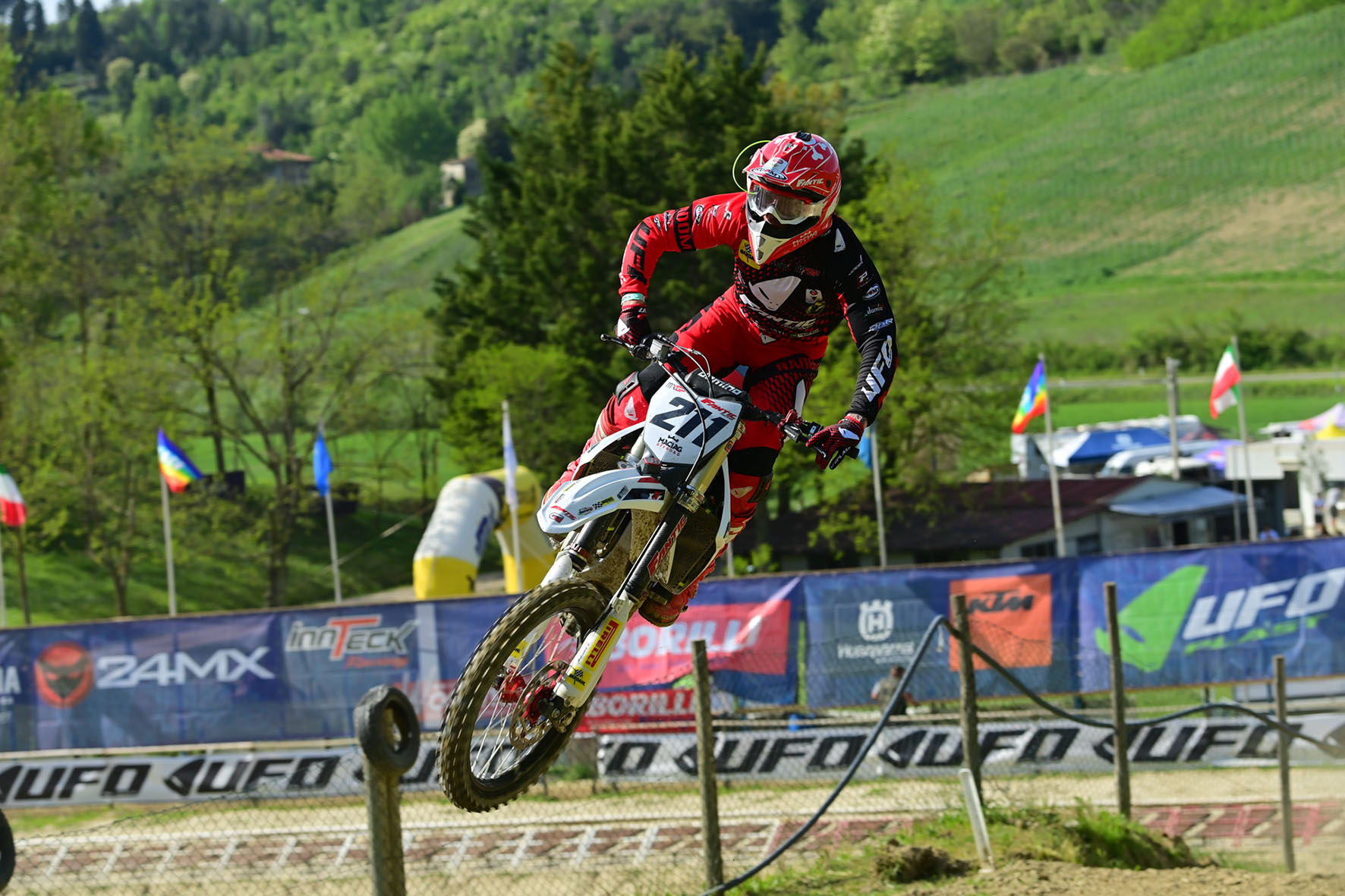 On the podium of the day are Osterhagen second and Tondel third with the latter holding on to the red plate.
Next appointment for the Fantic Factory Team Maddii next week in Maggiora for the European 250 Championship.
Marco Maddii comments on the race as follows: "A weekend with two faces, negative as Nicholas injured his shoulder without even falling, now we have to understand the extent of the damage, we are very sorry for Lapucci who continues to be targeted by bad luck. As far as the 250 is concerned, our riders did very well, Osterhagen and Valk did a good performance, but Tondel's crash in race 2 is a pity, however, he is still the championship leader. Now let's think about making Maggiora a good result. "